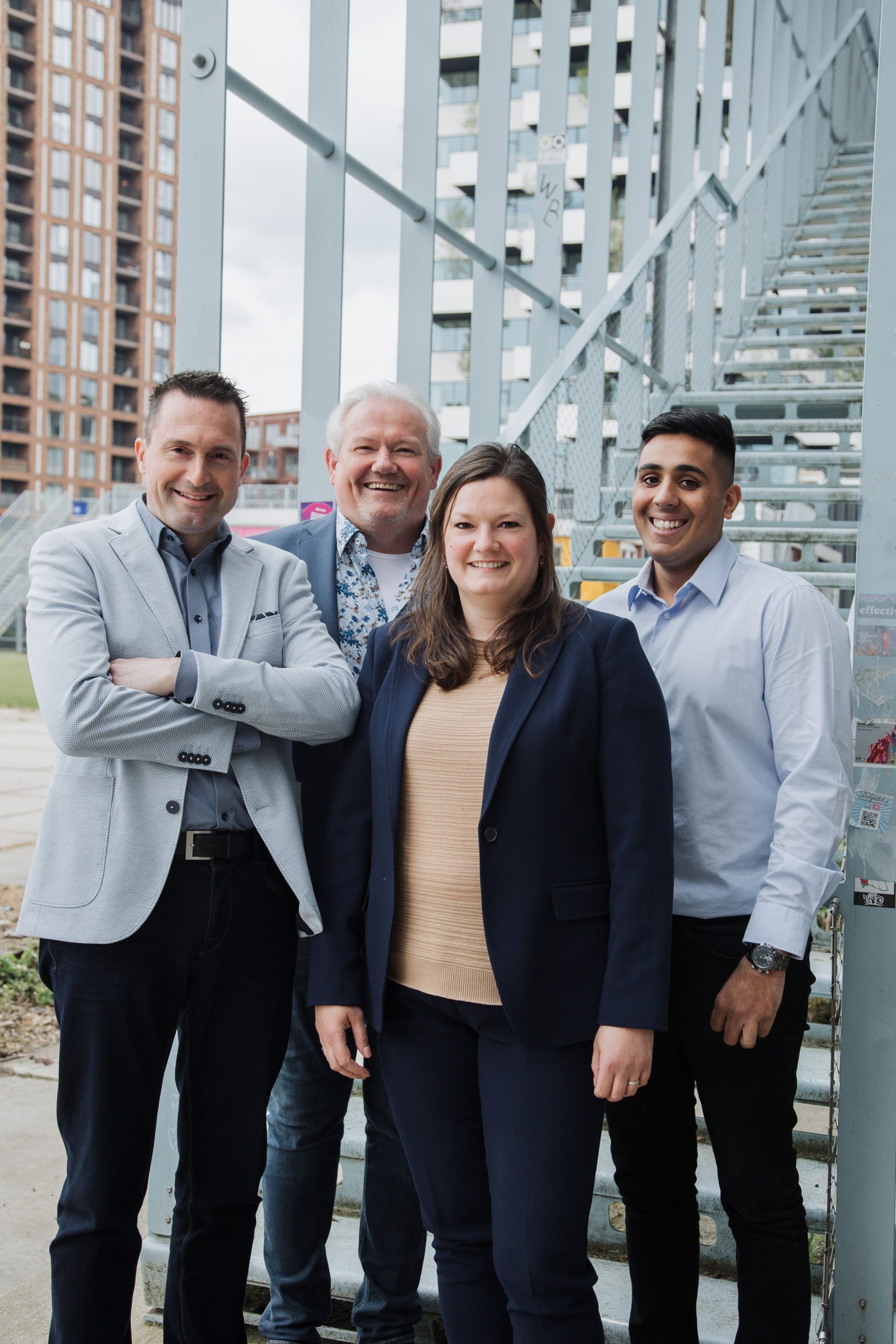 You have come to the right place at Alberti Garantiemakelaars!
Alberti Garantiemakelaars broker Eindhoven is happy to help you buy, sell or appraise your home.Finding the right broker can be tricky. You are looking for a real estate agent with knowledge of the local market. He should have an extensive housing offer and consider your needs and interests.
When buying or selling a house, as a customer you naturally want certainty. Alberti Garantiemakelaars guarantees certainty and makes this measurable in the form of 5 guarantees. This way, you can buy or sell your home in Eindhoven and its surroundings without any worries.
Your buying broker, selling broker and appraiser all in one
Alberti Garantiemakelaars is not just another estate agent. We want to mean more to our customers. After all, our customers' appreciation is our number one priority. It is our passion to find you the optimal home that suits your needs. We provide professional assistance in the buying and selling process, but you can also come to us for the valuation of your house.
Buying a house in Eindhoven and surroundings
Buying a house in Eindhoven is not something you do just like that. It is a long-term purchase that requires careful consideration. We at Garantiemakelaars are happy to guide you through the purchase process. Our estate agents are specialised in finding a suitable dream home in the Eindhoven area.
Selling your house in Eindhoven
Our estate agents are always ready to help you sell your house in Eindhoven. The Eindhoven housing market has become quite saturated in recent years. Especially in these times, it is important to use a real estate agent who offers guarantees. Alberti Garantiemakelaars guarantees a sale against the best conditions and the best selling price. Our sales brokers have years of experience selling on the Eindhoven housing market.
Rated with a 9.2!
Our professionals are committed to their clients at all times. Both during the week, after working hours and on weekends, they are available to help you. This allows us to guarantee quick success, which is recognised by our clients. Last year, for example, we were rated 9.2!
Our five guarantees for success!
As a Guarantee Agent in Eindhoven, we give five unique guarantees. For example, we make sure your house stands out with our Presentation Guarantee. Our Contact Guarantee promises that we are always available for you. Thanks to our Viewing Guarantee, we also arrange viewings in the evening or on Saturday upon request. With our Satisfaction Guarantee, we set out the agreements together in our Sales Insurance Plan, so that you know where you stand at all times. If you are not satisfied with our services, you can end the collaboration at any time with our Cancellation Guarantee.
Quality requirements according to the NVM
In addition to our guarantees, we are members of the NVM. Thanks to the NVM's quality requirements, you can be sure that you are dealing with a professional. For example, our estate agents undergo continuous training. Curious about our guarantees, our working methods and our services? We would be happy to visit you for an informal talk. Contact us and schedule an appointment right away.
Contact and opening hours
As our contact guarantee describes, "You can always contact us with a question". And by always, we really do mean always! On weekdays, you can drop by for a cup of coffee at our office at Strijpsestraat 53 in Eindhoven without an appointment. But you can also reach us, on weekdays from 9 a.m. to 5.30 p.m., at telephone number: 040-295 79 57. If you have a question or would like to schedule an appointment outside our office hours or at the weekend, that is also possible. Enter your details and questions in our contact form and we will get back to you as soon as possible.
woningen verkocht in de regio
vanaf september 2022 tot september 2023
dagen gemiddelde looptijd
vanaf september 2022 tot september 2023
gem. onderhandelingsresultaat
vanaf september 2022 tot september 2023
Our team

At Alberti Garantiemakelaars we are happy to help you.